Why Are Car Accidents Different From Pulling A Muscle?
Why Are Car Accidents Different From Pulling A Muscle? Auto Accident Care In Hillsboro OR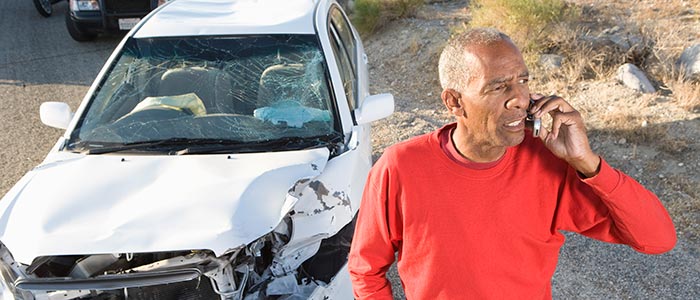 One of the most difficult things to understand if you've had sports injuries or twisted an ankle in the past, and are now trying to recover from a car accident, is that the forces that enter your body from the collision are unique and usually more devastating.
Imagine being politely stopped at a traffic light, when the person driving and texting behind you doesn't notice the light - or you - and slams into your rear end at about 40 mph. Try to visualize what's happening inside your body during that moment of impact. Most of us imagine our head flying back, maybe hitting the headrest, and then flying forward. But for the first 50 ms, or the first 2% of the first second, your torso is pressed more firmly into the driver seat and each segment above - usually your lower to upper cervical vertebrae in that order - take turns receiving front-to-back sheer, grinding stress through the discs and joint spaces. Studies suggest this is where much of the long-term degenerative disc disease gets its start. After this takes place, the muscles begin to clamp down to resist further injury and try to protect the more sensitive, ligamentous structures. But by then, it's usually too late.
---
Differences Between A Car Accident & Pulling A Muscle in Hillsboro OR
Simple strains of your muscles might take 2 to 6 weeks to recover. It's this shearing force that is the cause of "whiplash" trauma and months or more to repair. Sometimes, especially without proper treatment and home instruction, whiplash injury can result in permanent disability. These hearing forces also produce discrimination. And your neck isn't alone in these grinding forces. As the torso presses against the seat, your low back segments, which have the same shaped curve as your cervical spine, also receive these shearing forces to the extent that they can cause long-term and often permanent damage. With the conservative care that we provide to patients in the office, who have pain from their neck to their low back and pelvis, it has been our experience that roughly 45% of patients will feel better and better and the neck will be the last thing that improves. Another 40% will find that it is the low back that is lagging behind. Many people find this as a shock, with the common knowledge of whiplash injury being most people's primary concern. The last 15% or so is a mix of rib, thoracic, or shoulder injuries, often resulting from the rebound effect launching them into their seatbelts.
Getting the scientists who study car accident trauma to agree on everything is almost as difficult as getting politicians to agree on an issue, but there has been a definite majority of literature which suggests early and consistent treatment is required to give your body a significantly higher chance of full recovery, and to avoid long term disability. And finding a practitioner with an abundance of experience in caring for car accident victims, as well as engaging in helpful home care and sleep practices, can mean the difference between a successful recovery and an unfavorable one.
Corazon Chiropractic Clinic now has two locations, one in Hillsboro Oregon, and the other on the eastside of Portland Oregon, to address your concerns. If you live outside of these areas, please give our clinic a call and our head clinician will try to find someone with similar post graduate training and treatment experience as we have, in your area.
For those many people who suffered a car accident years ago, and were left with lingering symptoms, in the presence of care at the time or in the absence of care, it might not be too late to improve. We accept OHP/CareOregon, Medicare, and all major medical insurances, except for Optum/United healthcare.
503-648-4357 - Hillsboro
971-346-3313 - Portland
We have convenient hours and accept walk-ins. We also now accept the following insurance companies: