Welcome to Corazon Chiropractic Clinic
When you need a top-quality chiropractor in Portland and Hillsboro, OR, Corazon Chiropractic Care can help. Our wide range of chiropractic services ensures you the best chance to regain your health and quality of life. Our clinic was designed to effectively treat neck and back pain, as well as a wide range of other conditions.
Our reputation for patient care is second to none, from our ability to prevent further trauma or disability to effectively communicating with patients and their families about their needs and health. We strive to connect with the community, keeping them informed of the injuries and conditions that can be treated to chiropractic care. Whether you require simple chiropractic adjustments, therapeutic massage, electro-stimulation, or one of our other services, you will soon feel like a new you following your chiropractic treatment. Visit the Portland or Hillsboro, OR office of Corazon Chiropractic Clinic today.
Corazon Chiropractic Clinic
In the center of your body is your spinal column, made of many small interlocking bones that protect your spine. In this same region are nerves that travel from your spine around your entire body, all the way to the ends of your fingers and toes.
Chiropractors are experienced in non-invasive techniques that realign the spine when it becomes misaligned. This can resolve a wide variety of health problems, like chronic back pain, headaches, and pains in the arms and legs. A chiropractic treatment plan can provide immediate relief, as well as a long term solution to prevent recurring problems.
While you may know that chiropractors help with back pain, you may be unfamiliar with the many ways a chiropractor can help you achieve optimal health.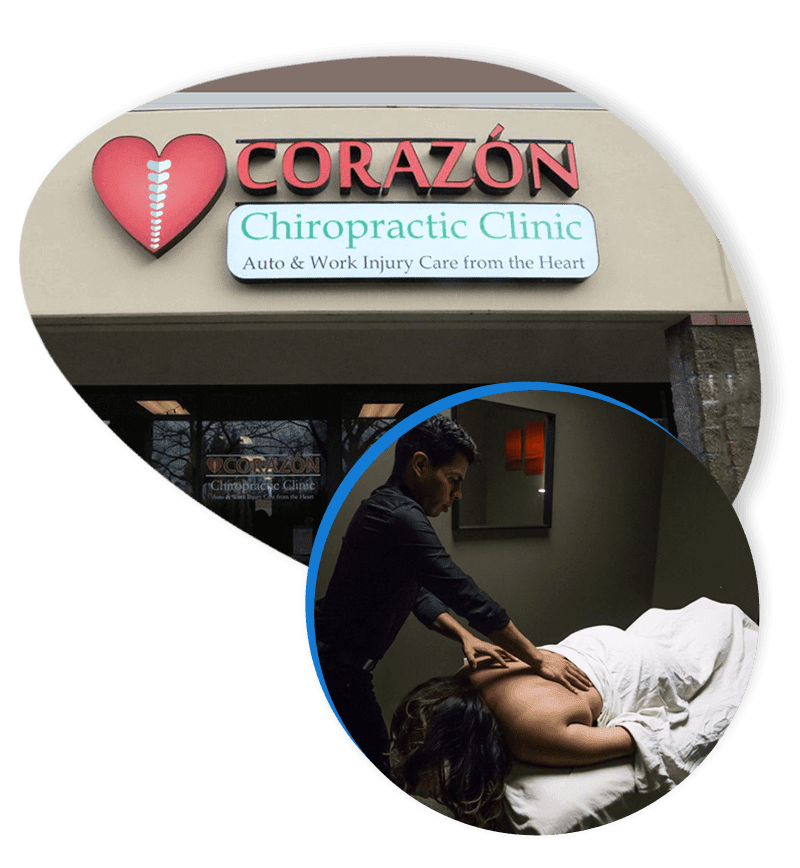 Symptoms Treated at Corazon Chiropractic Clinic
Injuries, including disc injury and whiplash
Spine-related conditions, including .....
Pain in the extremities, including arm or leg pain, shoulder...
Pregnancy-related pains
Symptoms of unwellness
Misalignment or other pediatric-related...
And other symptoms
Corazon Chiropractic Clinic Can Help With
Other Healing Treatments Available
Other available modes of healing include Disc Herniation Therapy, Therapeutic Massage, Mechanical Traction, Ultrasound, Exercise, Stretching, Electro-stimulation, Heat and Ice Therapies, Craniosacral Techniques, Home Instruction and Ergonomic advice, Guidance with Activities of Daily Living. as well as Biofreeze Gel, Cervical Contour Pillows, Ice Packs, and Kinesiotape for home use.
The History of Chiropractic
Chiropractic care actually got its start in a story that tells of just how much of an impact spinal health can have on a person's life. Daniel David Palmer performed the first chiropractic adjustment in history in 1895. His patient was a janitor with a hearing problem. After the non-invasive spinal adjustment, the janitor, named Harvey Lillard, found that his hearing had improved.
This makes sense when you consider how many nerves and small bones are in the neck. When a bone comes out of alignment, irritating or compressing a nerve, a whole host of symptoms can occur.
Since this first event, chiropractic care has come a long way. Today, chiropractors help patients find real solutions for migraines, vertigo, Carpal Tunnel Syndrome, neck pain, muscle strains, injuries from work or accidents, and a wide assortment of physical ailments.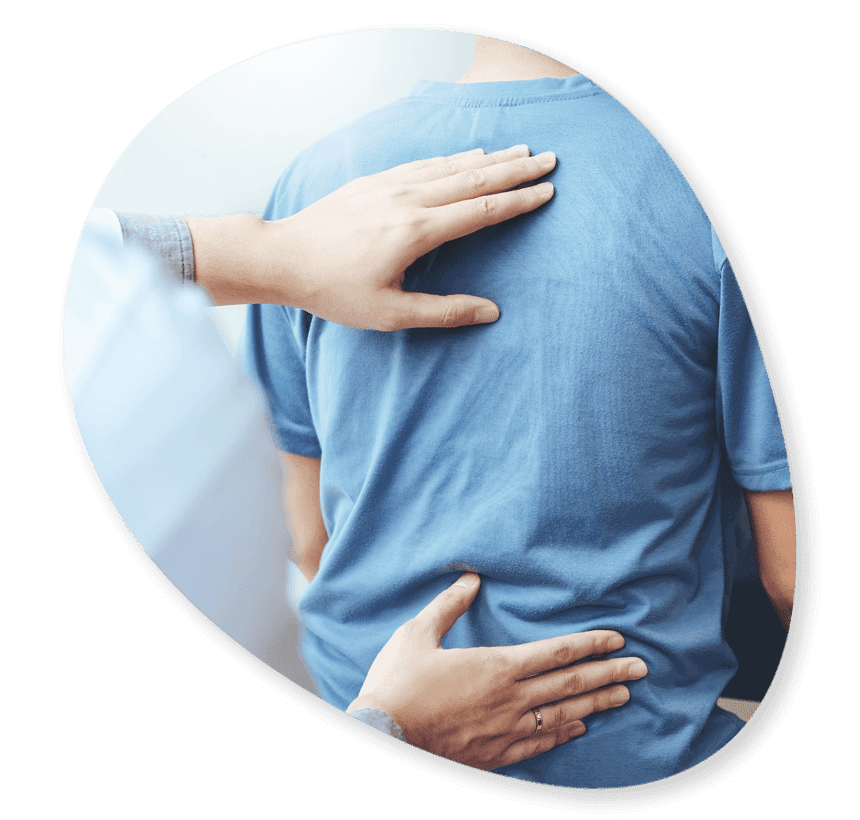 ACCEPTED INSURANCE at Corazon Chiropractic Clinic